Calendrier Militaire
Year III.
Army of Western Pyrenees.
Moncey, general-in-chief.
Willot, brigadier-general.
Capture of the entrenched camp at Deva; several enemies killed; capture of 200 prisoners, 1 flag and 2 cannon.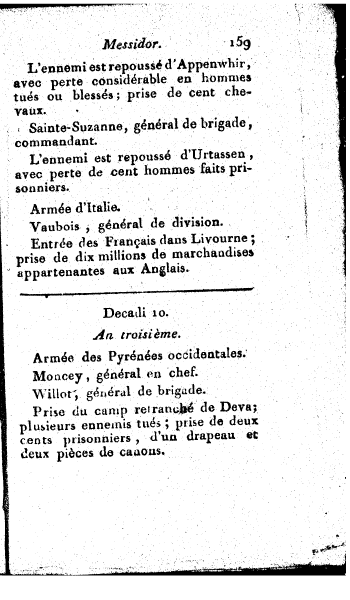 Year IV.
Army of the Rhine and Moselle.
Moreau, general-in-chief.
Desaix, division general.
Sainte-Suzanne, brigadier-general.
Battle of Renchen; murderous enemy casualties, 1,200 prisoners; capture of 9 cannon and 600 horses.