Calendrier Militaire
Year IV.
Army of Italy.
Soret, brigadier-general.
Austrian defeat at Solo: capture of 2 cannon, 2 flags and 200 prisoners. General Guieux, who had been besieged for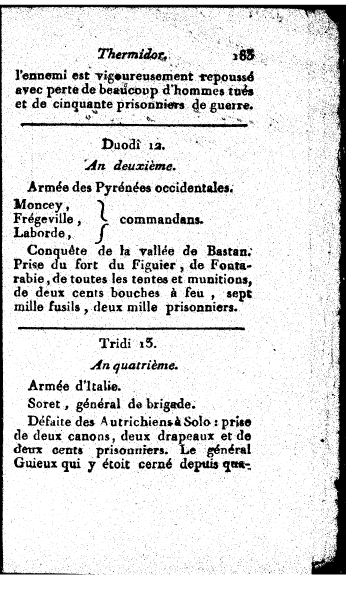 48 hours, without any bread, is freed after the most beautiful defense.
Dallemagne, brigadier-general, commanding officer.
The enemy, beaten at Lonado, loses 600 men, wounded or killed, plus 600 prisoners.