Calendrier Militaire
Year V.
Army of Italy.
Murat, general commanding officer.
Affair of Foi: the enemy is expelled from its fieldworks with many losses; the French encounter a corps of Tyrolian Jńger and defeat them.
Beliard, commanding officer.
The French, attacked at Bidole, obtain a complete victory over the enemy; many casualties.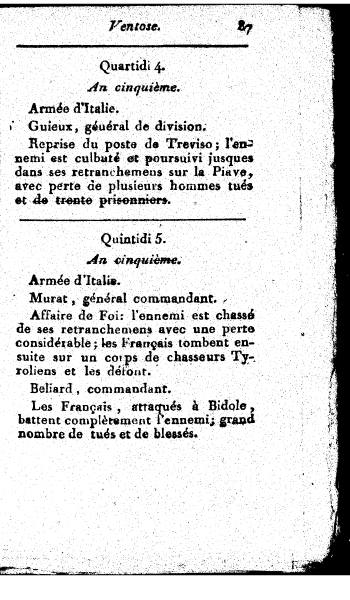 Kellerman, adjutant-general, commanding officer.
Crosses the Piave river at San-Mamma, and cause the flight of a post of enemy Hussards defending the crossing.